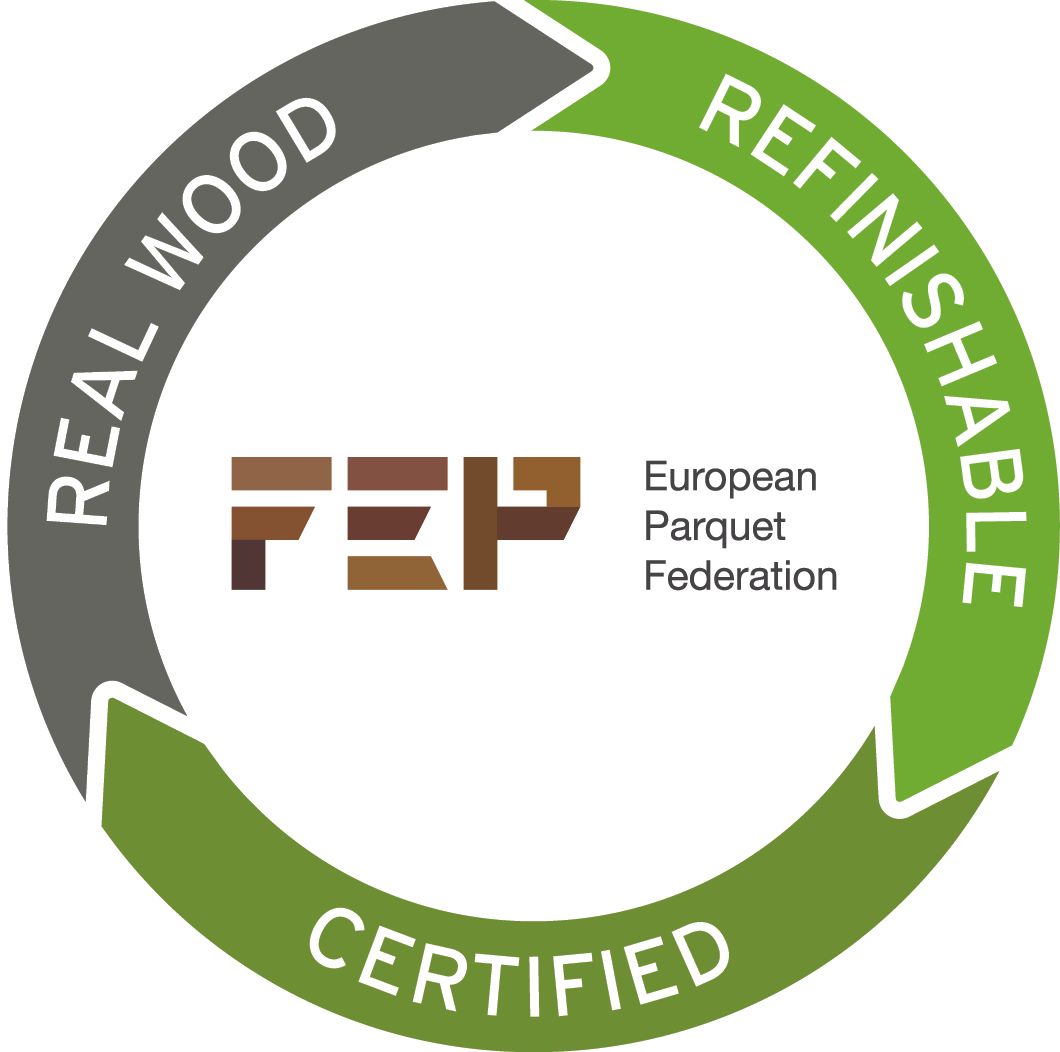 FEP Parquet Refinishable Program is a voluntary certification program designed to identify parquet products with wear/top layers thick enough to be refinished, and produce a list of certified refinishable parquet products to aid manufacturers, distributors, specifiers, and end users in their decision making processes.
The aim is to promote parquet which is at least twice resandable thanks to its minimum 2.5 mm real wood top-layer. By this initiative, FEP wants to put forward this inherent advantage of parquet compared to other floorings. Parquet is a long-life wood product whose durability can be extended through refinishing. Refinishing also allows renovation to update color and style. We would like to bring the consumer's attention on this possibility.
This Program has been developed in cooperation with our North American colleagues from NWFA – the National Wood Floors Association – who have recently launched their NWFA Engineered Wood Flooring Refinishable Program. In order to encourage an international norm, both programs are aligned.
More details are given in the "FEP Refinishable Program".
Should you be interested by this initiative, do not hesitate to contact us.